The Rotary Club meets every Wednesday night at 6:15 PM @
3063 South Service Rd
Burlington, ON L7N 3E9
Club telephone contact 905-521-5171
---
Rotary inducts new members

On Wednesday October 11th, the Rotary Club of Burlington, was proud to induct two new fantastic members into our club; Yvonne Griggs (second from left) and Marva Worrel (second from right). Both Yvonne and Marva have already made contributions to the club and are welcome editions. With them (from left to right) are Norm Burrows, Rob Wheeler, John Zinke and Dianne Adams.
---
Big Brothers Big Sisters Cheque Presentation

On Wednesday September 26th, the Rotary Club of Burlington, proudly presented a cheque in the amount of $10,000 to the Big Brothers Big Sisters (BBBS). Shafiq Mohammed (pictured below on the left), who is both a Rotarian and a board member of BBBS, helped establish the relationship between the two organizations. Receiving the cheque is Marianne Noakes and beside her is the Rotary club president-elect Matt Ardrey.
---
Club Members enjoy the District Conference

On Saturday September 23rd, District 7080 held a conference at the Mississauga Living Arts Centre. The theme was "Peace Through Music". We had great participation from our club and feedback was very positive.
---
Congratulations to Sean Hourigan for being awarded a Paul Harris

Sean Hourigan was recognized for his years of service with a Paul Harris Award. The presentation took place at the Rotary Club Meeting on Wednesday September 20th. Congratulations Sean!
---
Diane Mageau receives Paul Harris

On Wednesday September 13th Diane Mageau was recognized for her amazing achievements, with a Paul Harris award. This award is an accumulation of years of dedicated service to Rotary. Way to go Diane!
left to right (Bill Byrick, Diane Mageau, Dianne Adams, Bill Thurber)
Dianne Adams
It is an honour and very humbling for me, to take on the role as President of the Rotary club of Burlington. It's going to be a wonderful year for all of us! I can feel the positive energy building ever since the resounding success of our recent fundraiser Lobster Fest and Peter French's esteemed District award.
Rotary International News
Scholar measuring and stopping public corruption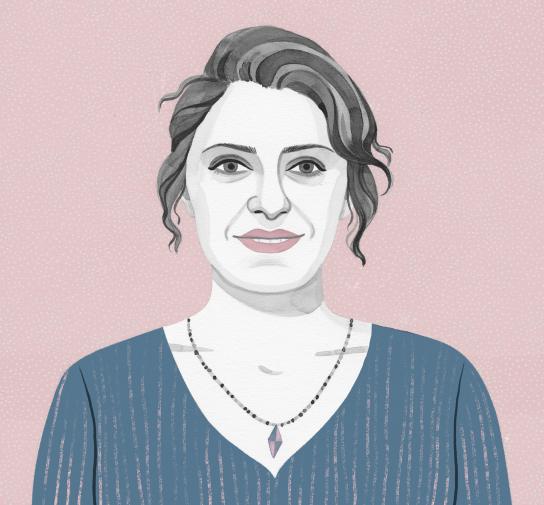 Scholar measuring and stopping public corruptionGlobal grant scholarship recipient Lusiné Mehrabyan is working toward solving one of the most difficult and pervasive world ills: government corruption.Mehrabyan, a native of Armenia